As a further commitment to quality assurance, Specialty Products Group has developed an admixture dosing system that automates the process of dispensing and documenting Vapor Lock concrete admixtures.
This state-of-the-art system can be fully integrated into the ready-mix producer's plant or operated portably. When integrated, the installation is completed and calibrated by SPG personnel. The system is designed to work seamlessly with all batch plant computer systems. This allows Vapor Lock to be precisely added as part of the plant's normal production cycle and identified on the batch ticket.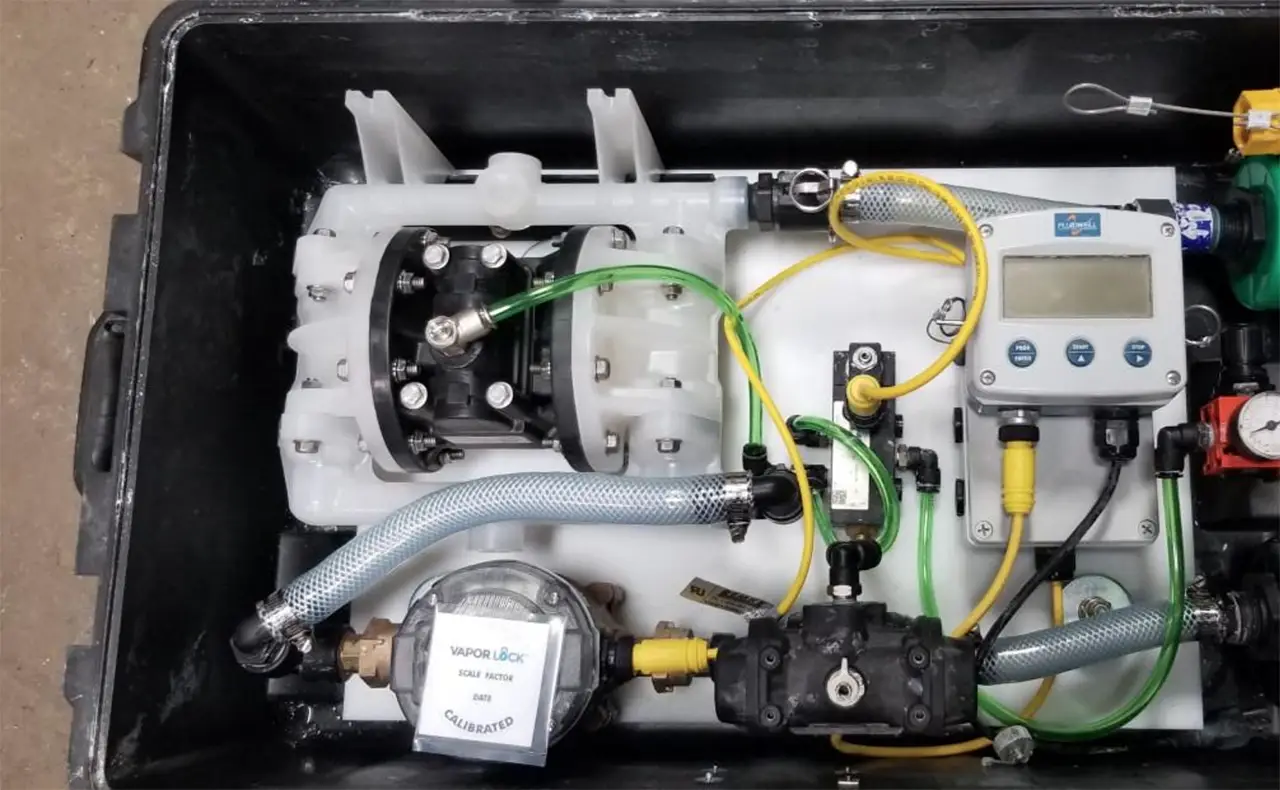 For portable applications, SPG's batch controller allows for precise dispensing and is equipped with a totalizer which provides a running total of the amount of Vapor Lock dispensed with that unit.
With the integration of SPG's Cloud View Monitoring System, SPG has the capability of real-time monitoring via the cloud. Notification that a plant is dispensing Vapor Lock, daily dosing reports, and the ability to geolocate the equipment are just a few of the additional quality assurance points SPG brings to the table.
This system was designed and installed by a retired US Naval avionics technician with a lifetime of experience in all aspects of aviation maintenance and quality assurance. All components have been evaluated for chemical compatibility. It has been designed with reliability and maintenance in mind.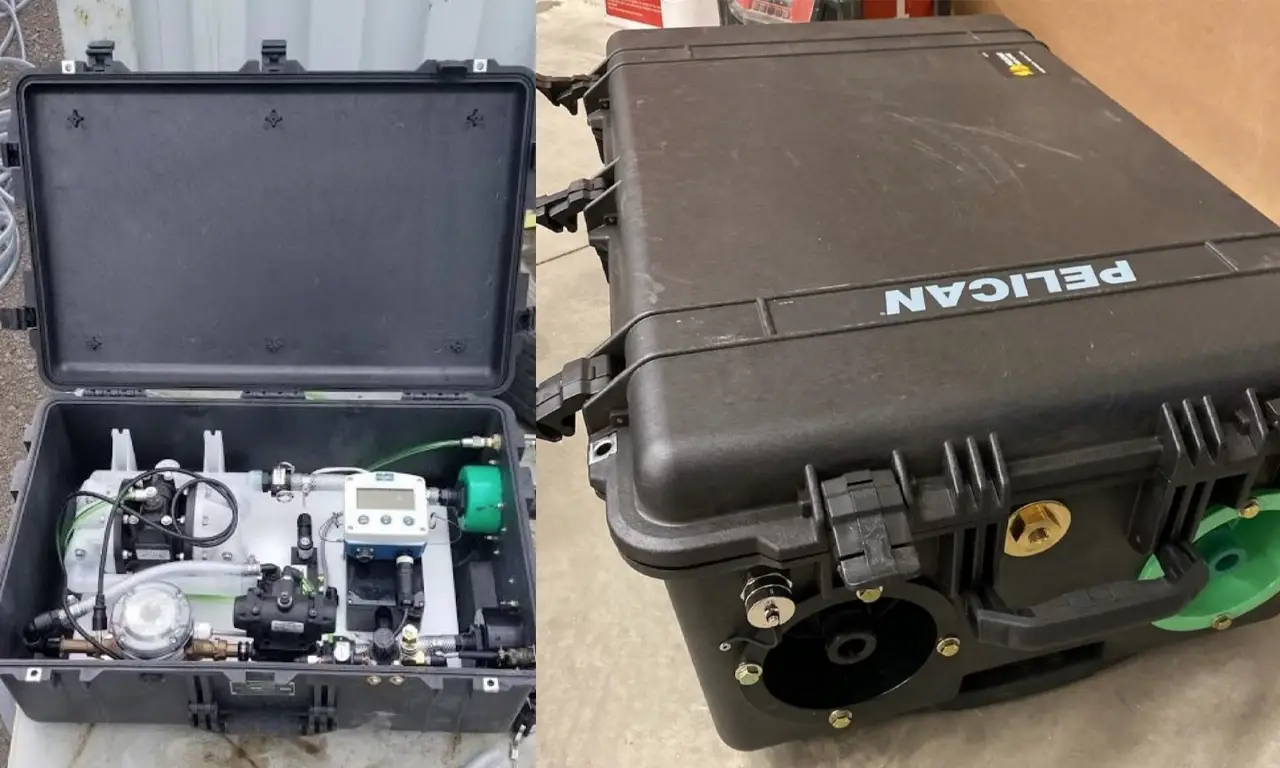 Shock mounts and Pelican cases ensure protection not only in the harsh environment of the ready-mix plant/construction site but also when shipped via UPS/FED EX/DHL etc.
SPG has a documented history of reliability and accuracy of these units over the past several years, and continuing research ensures that this dosing equipment will remain state of the art. The Vapor Lock Admixture dosing system is yet another example of Specialty Products Group's commitment to Quality.